I just studied Tantra for 5 weeks in Thailand, I didn't have sex with anybody, and it was fucking incredible.
During the first evening of our retreat the facilitators asked us all (including the couples), to commit to not being sexual for the next 7 days. We agreed to pay attention our desires and attractions, and agreed to tune in to how it felt when desire and attraction showed up.
This agreement included flirting, fantasizing, sexual touch of any kind, romantic desire and/or longing for anybody.
We were told of a practice of visualizing our sexual attraction as cords or tendrils of energy that reach out from us and go to whomever or whatever our sexual desire is placed on (from a tradition called Quodoushka). We agreed to observe these tendrils and to breathe them back in to our body/spirit whenever we noticed them going out.
Over that week I started to be able to actually feel these tendrils of energy… I felt them reach from my lower abdomen and belly out into different people in our classroom, and all the way back to America.
One time during the retreat I walked into the dining area, and I saw a particular woman sitting at the table who I felt a "draw" to. My energy shifted immediately, and I felt a heightened sense of awareness, energy in my body and a feeling of attraction and longing for her. I noticed on a very subtle level that my energetic cords reached out, and in that moment my overall available life energy dropped.
Wow…
In that moment I could have either let some of my sovereignty and life energy go with my attraction, or I could have let my attraction stay in my body and be enlivened by it.
I took a deep breath, grounded my feet into the earth and breathed my energy back in. I felt my sovereignty return, and I was able to integrate the "draw" of energy I felt "for" her into my being. I was able to interact with her in a fun way that was inspired by the spark, but completely free of any desire or any hope of anything in the future.
It might seem simple, but getting into the subtleties of this is a pretty wild practice.
I found that even the way I think with my attraction makes a huge impact:
"Wow she is fucking gorgeous and I want her."
– OR –
"Wow she is fucking gorgeous – I feel all sorts of stuff moving inside of me and I want connection with her."
– OR –
"Wow, when I am around her I feel charged and more alive and holy god this feels good."
The distinction between these dialogues is a REALLY BIG DEAL!
IF after feeling attraction I choose to initiate a conversation with her, I can almost guarantee that I would get different responses depending on which of the above energies I approached with. Two of the approaches involve me "needing" or "wanting" something from her, but the third comes from a place of emotional and energetic sovereignty.
People feel this, regardless of whatever words are used.
Even if she were to have had zero interest in interacting with me, the energy I approach with would have some level of an impact on her – AND it would affect how I react to her non-interest. Would I still be charged and more alive? -OR- Would I go into a rejection hole?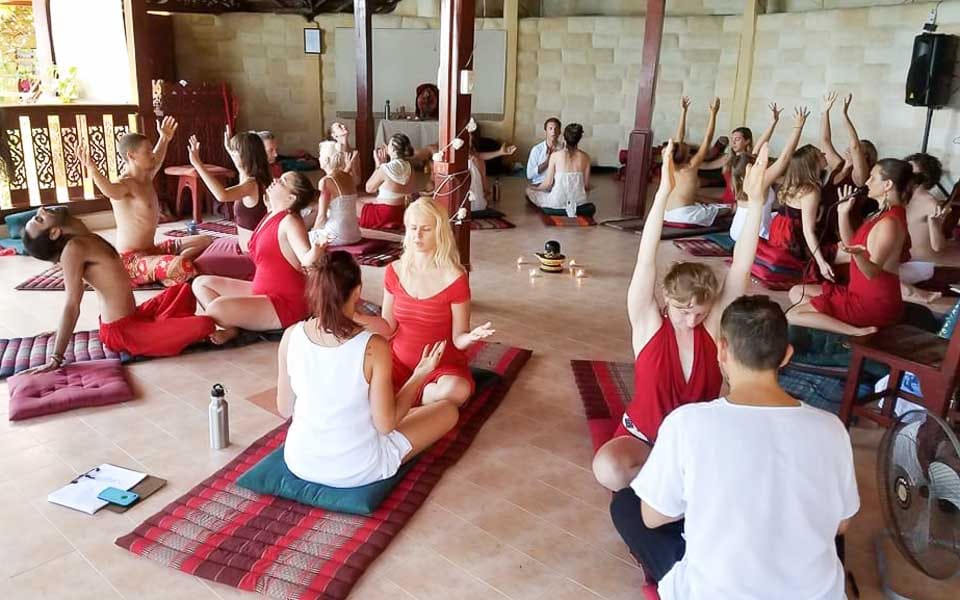 Back to my summer without sex…
The first week of conscious celibacy inspired me. My 5 weeks of Tantra without sex was not for lack of opportunity… (The next paragraph refers to everyone I met on the island, and not specifically the people in my workshop).
I was literally offered sex without attachment by multiple people, and I felt mutual attraction with a number of people too. I was open to sex, and if the opportunity presented itself in a way that felt like a complete YES, I certainly would have. It never did though…
What happened instead was amazing… I feel like I won 3 jackpots:
Personal Jackpot #1
If a person and I experienced mutual attraction, and we interacted from places of sovereignty WITHOUT bringing in physical sexuality, we ended up having incredible conversations and adventures. These conversations and adventures were charged because of the mutual attraction, and that charge birthed all sorts of important realizations that inspired our lives in some new way. Some that even shifted my entire experience of being on the island, and my entire life.
The energy of mutual attraction was a bright and vibrant compass for beautiful learning opportunities. I suppose that it could have been possible for me to have had sex with multiple people and still had similar powerful learning opportunities with each of them, but history has shown me otherwise.
To be clear, I don't want to discount the learning experiences people can have from having sex with each other – I suppose the best way to say it is just that those were simply not the learnings that served me during my time on the island.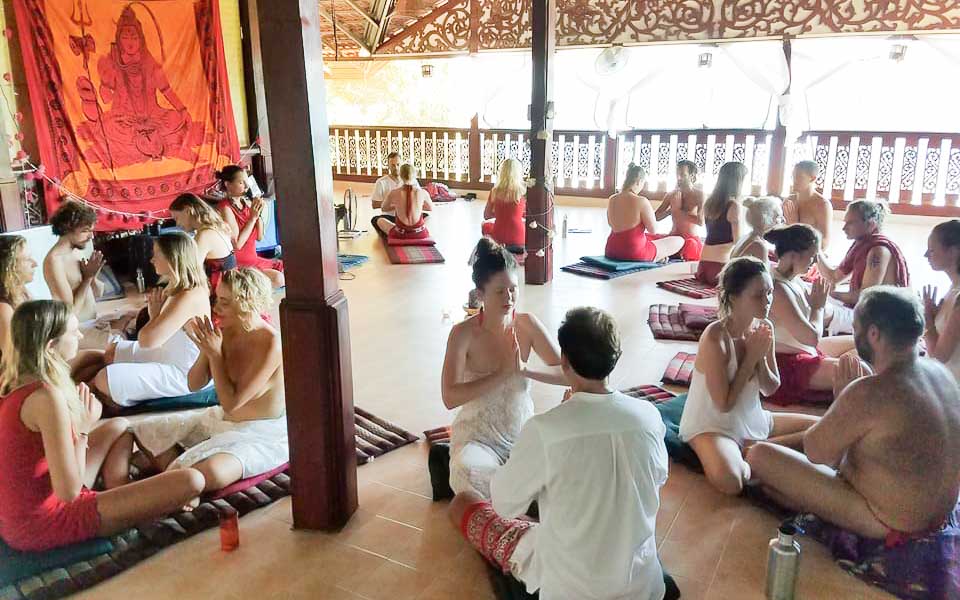 Personal Jackpot #2
Because I didn't engage in that way with people, I was able to be as present as possible for the training that I was in – which was 8am-10pm every single day.
I didn't have to spend any time or energy on handling some of the complexities that can arise from being sexual with a person. I was able to instead use that energy to fuel my being through exercises we did… and some of them really needed that fuel.
Personal Jackpot #3
Perhaps most importantly, I got to focus an entire 5 week Tantric journey on being my own greatest lover. I fully experienced this… what freedom!!! I am my own greatest lover – just as you are your own greatest lover, and neither of us "need" anybody else for our own sexual fulfillment.
Boom!
To be clear, I loooove sex… it's awesome, and I'm excited to explore it more whenever those moments happen… AND I don't "need" it from anybody, and that feels soooooooo fucking good. 
-Taylor
(August 26th, 2017)
---
Thank you Shashi and Eugene for creating and holding such a powerful training! So grateful for the opportunity to study with you both. (Click their names to view their websites).
This above photo is a group photo I took on one of our last days of the training.
** The photos inside the retreat space came from Eugene.
---
Here are a few more images I created during the training with other folks in my training (I'm a photographer):